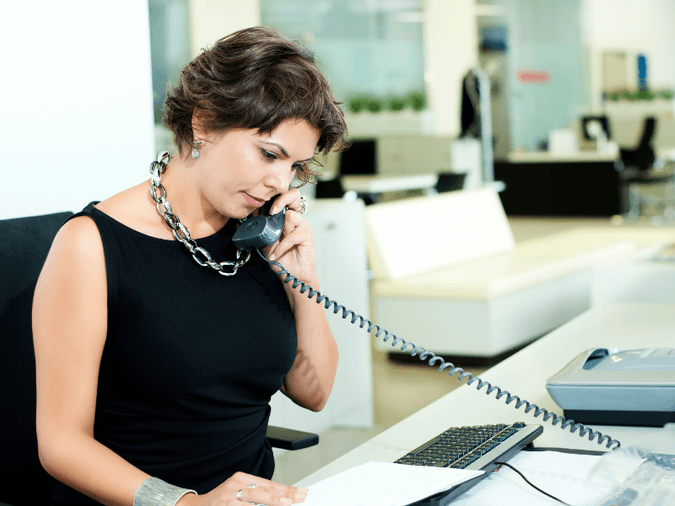 5

Messages You Need To Include In Your Auto-Attendant
Here at net2phone Canada, we pride ourselves in helping businesses improve the way they communicate with their callers. One of the most effective ways that businesses share information is through their auto attendant, also known as a digital receptionist. Organizations can leverage the pre-recorded voice menus to share important updates, and help callers navigate their services by directing them to individuals or departments. This week, we chatted with the net2phone Canada Onboarding Specialists to share their insight into the 5 messages that all reception desks should be including in their auto attendants. Take a look!
Greetings
The greeting introduces your caller to the business, so spending time crafting the perfect greeting is important to portraying your brand identity. Since this is your caller's first interaction with your business, you should frequently reassess your greeting message, making sure the information is relevant and includes current promotional information. A polished and professional greeting will ultimately impact your abandoned rates and total call volume, so gathering data from the messages your clients hear at the beginning of your interaction can provide insight into how to keep your caller engaged throughout the auto-attendant process.
Frequently Asked Questions
Informing callers about any wait times, preferred language, or to hear your business's hours of operation is vital. One common message is to state which hours of the day your company is able to answer calls, and whether or not your business phone system will be directing callers to live agents, ask that callers either call back or leave personal messages. Additionally, notifying your callers about the hours of operation can provide some clients with just the information they were looking for, while others may still need more direction. Providing answers to FAQs will free up a lot of your live receptionist's time.
Extensions
It's common to see repeat callers, callers that are already familiar with your business, or those that have obtained an agent's information from a previous conversation. In this case, directing callers to dial agent's extensions at any time during the attendant's message can speed up the process. Not all clients enjoy repetition, or have the time to sit through another auto attendant guiding them to a queue, so informing callers that if they know the extension of the person they want to reach they can dial the extension at any time, will lead to improved efficiencies.
Emergencies
Not all businesses operate the same way. For example, for medical offices that routinely see trends of callers that call in with emergency requests, incorporating a message that speaks to the process of handling an emergency is considered a best practice. This is common for healthcare facilities that preface callers to hang up and dial 911 in the event of an emergency, or to stay on the line if the matter is controllable. If your organization has an after hours emergency number, you can program it into your auto attendant options, and inform your callers that they can easily press X number to be directly transferred to that dedicated line.
Recording The Call
Depending on your local laws and industry standards, informing your callers that the conversation may be recorded for calling and training purposes shows transparency and instills trust within the mindset of your incoming callers. Furthermore, this allows the customer to know that your business communication strategy ensures the safety of your team as well as your caller, in the event that a conversation needs to be referenced in the future.
"To repeat these options, please scroll to the top of the page. To explore more net2phone Canada solutions, check out our Features Page for more info on how our custom solutions can help your business keep your prospects and clients engaged."