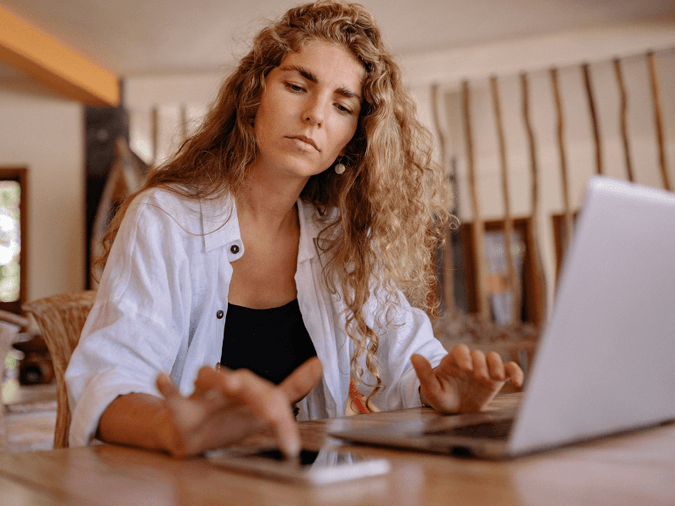 5

Easy Steps to Take to Get the Most Value out of Your Phone System

As a business, finding value in your communications solution isn't always limited to the amount of customers you can serve with it, but rather how well you know how to use it. What's the point of having features, shortcuts and customization tools if you're still stuck on strictly using the call function? Strive to learn your communications system like the back of your hand. Your future self, along with many other members of your organization and customer base will thank you. Here are 5 easy steps to take to get the most out of your phone system.
1. Use Star Codes
Practice makes perfect, and it's the same with star codes. Not only do these serve as a helpful shortcut to various items in your Versature phone solution, but it's also a major driving force for call efficiency. No longer are you enduring long hold periods, unorganized call queues and lost customers. Learn all the Versature Star Codes right here:
*11 – Pull a call from one phone to another. Both phones must be connected to the same extension.
*51 – *52 Log in and out of call queues.
*67 – Mask/hide caller ID. Enter *67 and then immediately enter the number you want to dial out.
*78 – *79 Activate/deactivate Do Not Disturb.
*98 – Access voicemail account. *98 only works if you do not have your voicemails configured to go to your email.
*90 – Transfer calls directly to voicemail.
2. Use Chat Functionality
"I'd like to phone a friend." Remember that old saying? We do too. Fortunately, with the advancement in cloud-based business communication solutions, chat functionality has risen to the top when opting to contact someone hassle-free. Through the SONAR portal, SONAR Chat enables you to:
eliminate calling your co-workers when they are unavailable for a phone call
send and receive instant messages internally to fellow users in other departments, offices and areas of the organization
manage all the records that will be kept, relationships that will be built and information that will be transmitted
use both call and chat functionality through one single provider, saving time and money when moving forward with your booming business
go to your messages, then chat, then new conversation. We'll leave it to you on deciding who you want to contact next
3. Use Call Recordings
Basically, the time-machine of phone systems. Recording your calls is definitely the way to go, not only to keep a library of conversations, but to:
use during training opportunities
better manage quality control
step in as a fraud prevention tool
detect unwanted users and behaviours
transmit information to your respective departments
log into Versature Insights, where all call recordings can be sorted by duration, number, call type, and call timeframe
A few add-ons that compliment call recordings are call transcriptions, keyword searching, transcription redactions for security reasons, and long term storage solutions.
4. Use Voicemail to Email
We've all been there before, most likely on both ends of the spectrum. Talk about an All-In-One feature. We are finally freeing your voicemail from within your phone system. Having your voicemail go to your email is like having a personal assistant draft your messages without having a personal assistant. Having trouble finding time to listen to your voicemail, or worse, skipping through hundreds of messages to find the right one? No problemo.
no space limitation
no extra passwords
no extra steps
no extra time wasted
Voicemails wait for you right in your inbox (name and phone number that called you are located right in the subject line). Unsure about the tone or transcription of the message? Don't worry, the voicemail to email audio file of the message will still be there for your convenience. Reply to, forward or store your message, whatever best suits your work schedule.
5. Use a Mobile App
Having the ability to use a mobile app is already something that many of us are familiar with, so why not do the same with your business communications? Using the SONAR Mobile app, you'll be able to access your entire phone system and contacts anywhere your mobile phone has an Internet connection, which includes:
taking your extension wherever suits you best
giving customers one phone number to contact, eliminating personal numbers
easy one-touch dialling to your colleagues or other contacts stored
setting your answering rules such as call forwarding, do not disturb and simultaneous ring
three-way call conferencing options
managing inbound and outbound information
call flipping, moving the call seamlessly between mobile and desk phone
Getting the most value out of your phone system isn't as difficult as you might think, not when you have a VoIP provider like Versature working with your business. Check out Versature Academy to learn the ins and outs of your Versature communications solution.