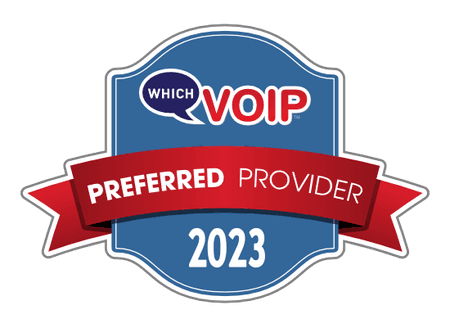 The Best Business VoIP Provider on WhichVoIP
Struggling with high fees, low-quality service, and unhelpful support? Your business deserves better! Fill out the form to get started with net2phone Canada today!
Ready To Talk? We'll Need Some of Your Details.
You'll get a callback from our team to book your free demo.
Upgrade your business communications with the ultimate all-in-one system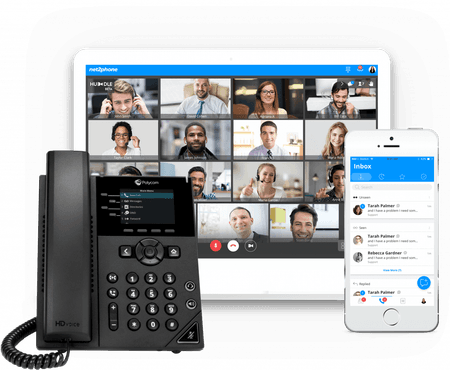 Your business phone on any device
Never miss a call for your small business again. Make and receive phone calls on your favourite devices, anywhere in the world, without hidden costs or extra fees.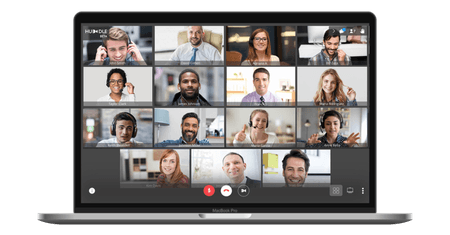 Better meetings, easier collaboration
Meet virtually with our included web conferencing tool, Huddle. Get video meetings with up to 100 people and enjoy screen sharing, recording - even live stream meetings to the web.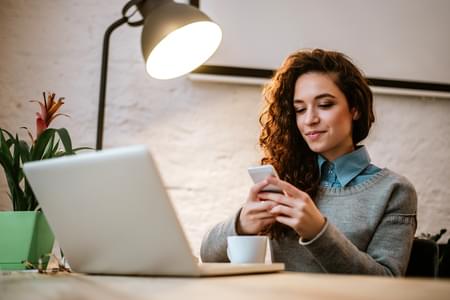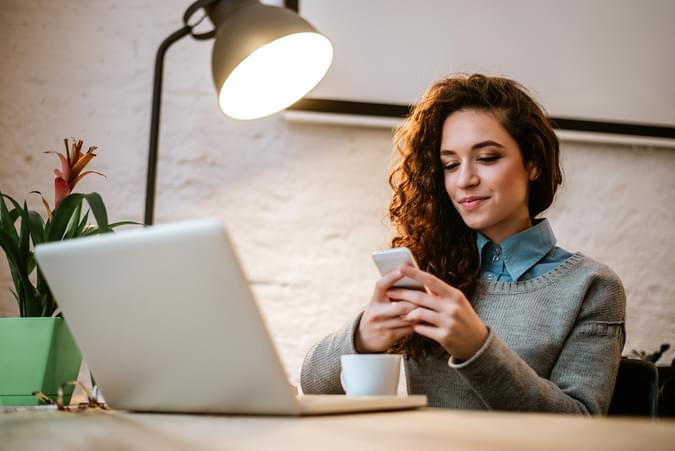 De-clutter your inbox and work faster
Quickly chat with your teams through instant messaging, or send text messages to any client's mobile phone. Share updates, photos, videos, and files effortlessly.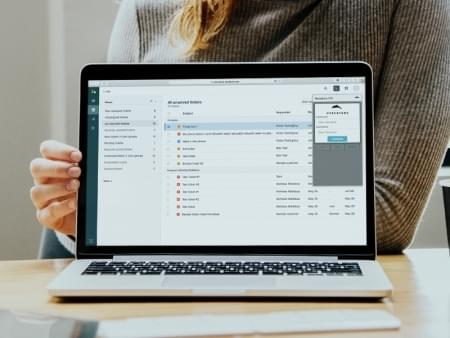 Link your phone system to your go-to tools
Connect your small business phone to the world's most popular apps and work smarter with your existing tools. Use new insights to build unforgettable customer experiences and get more done.
The top-rated business office phone system in Canada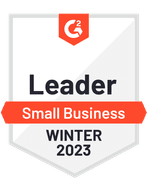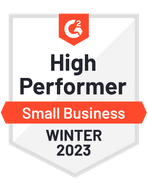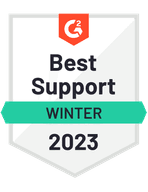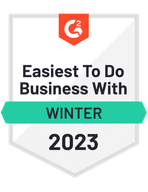 $29.99 /user/month
Business Lite
For six or more users
Unlimited Calling to Canada, the US, and 40+ other countries

Web Phone and Mobile app

Complimentary phone rental (On 3 and 5 year contracts)

and more!
$39.99 /user/month
Business Select
For six or more users
Everything in Business Lite, plus:

Huddle Video Conferencing

SaaS Integrations

2,000 Toll Free Minutes

Complimentary phone rental (On 3 and 5 year contracts)

and more!
$49.99 /user/month
Business Premier
For six or more users
Everything in Business Select, plus:

Premium complimentary phone rental (On 3 and 5 year contracts)

5,000 Toll Free Minutes

and more!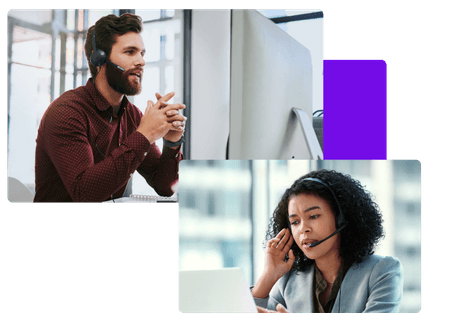 Top business VoIP phone system
We serve businesses in need of a scalable business phone solution. net2phone Canada has you covered with our reliable and scalable Poly and Yealink phone bundles for your ever-growing departments in need of:

6 phones or more

Analytical buying behaviour tools, features, and software integrations

Easy-to-use, plug and play solution regardless of location

Call record-management, forwarding and storage

Customizable auto-attendants

Bilingual, efficient, and responsive support

Chat and online VoIP academy articles

Proactive contract management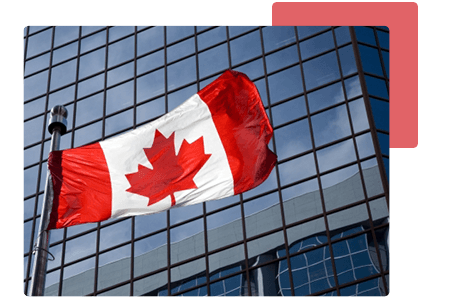 Businesses in Canada
A reliable business communications solution is one of the most powerful tools in your technology arsenal. Delivering cloud-based tools and innovative features that can adapt to your industry is what net2phone Canada does best. Our headquarters, data centres, and fully bilingual customer support and success teams are all based in Canada and provide the highest level of customer care to our clients. We understand the Canadian business landscape and are available to support our clients 24/7.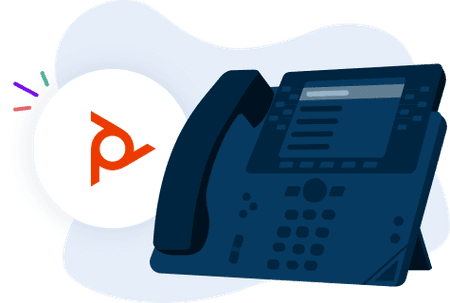 Included Phone Rentals
net2phone Canada offers Poly and Yealink phones to deliver the most powerful combination of business phone service and hardware. Receive complementary desk phone rentals when you sign up with net2phone Canada.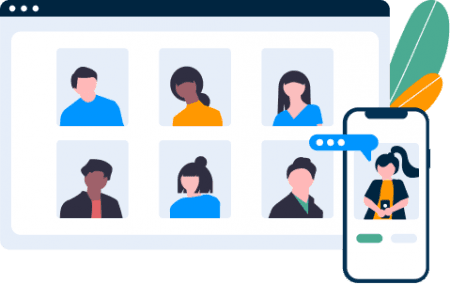 Huddle Video Conferencing
Host virtual face-to-face meetings with partners, colleagues, and clients from across the Globe with Huddle Video Conferencing. Huddle enables net2phone Canada users to securely video conference through their browsers or mobile devices with up to 50 participants.
Browser-Based Calling
Call, chat and collaborate through net2phone Canada's online client portal. Keep your users connected any time, anywhere and on any device through our softphone functionality, SONAR Phone.
Insights
Incorporate call data into your business workflows. Net2phone Canada's analytics tool, Insights, is the hub of your business call analytics that organizes complex data and metrics to improve decision-making, team performance, and operational efficiency.
Microsoft Teams Integration
Leverage net2phone Canada's business phone service from within your Microsoft Teams mobile, desktop, and web applications. The integration unites Microsoft's premier collaboration tool with net2phone Canada's advanced suite of features to provide your organization with the best combination of collaboration services.
Speak to a product expert today
There are many reasons businesses choose net2phone Canada's unified communications solutions
Transform your organization's calling experience with net2phone Canada's uniquely reliable unified business communications technology and service.
Canadian-based technical support
Our bilingual technical support team is available to assist clients when they need it most.
Remote working functionality
Access your business phone number and system through your browser, mobile device, or desk phone.
Unify your business tools
10+ Integrations with popular SaaS and CRM Platforms & an open API.
Intuitive client portal
Call, chat, track, and easily update features through our online administrator and user portals.
Data analytics tools
View call reports, store audio records, leverage performance wallboards and more.
One-on-one onboarding & customer success
Backed by experts, receive personalized support to achieve your business communication goals.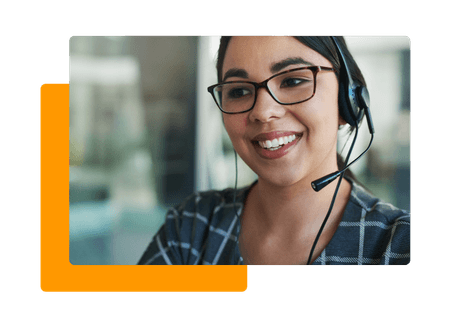 About net
2

phone Canada

net2phone Canada (formerly Versature) is a cloud-based business phone service provider, helping Canadian organizations drive business performance through powerful telephony tools. From our employees to our partners, we have a growing network of dedicated professionals working together to deliver unparalleled technology and service. Founded in 2003, the net2phone Canada team is a dynamic group of creative thinkers, problem solvers, and innovators, working together to transform the day-to-day efficiencies of Canadian businesses. We strive to make an impact, for our clients, for our peers, and for our community. Always pushing the boundaries of what we can do, our platform is constantly evolving with new features, and integrations that help net2phone Canada clients achieve business success.
Ready To Talk? We'll Need Some of Your Details.
You'll get a callback from our team to book your free demo.