Occupational
&

Emergency Medicine Solutions — net

2

phone Canada Forges Precise Communication Between Mobile Health Service and its Remote Clients

Its clients rely on sending medical care to their remote areas, whereas OEMS itself relies on net2phone Canada to consistently communicate the correct medical information across different channels in times of need.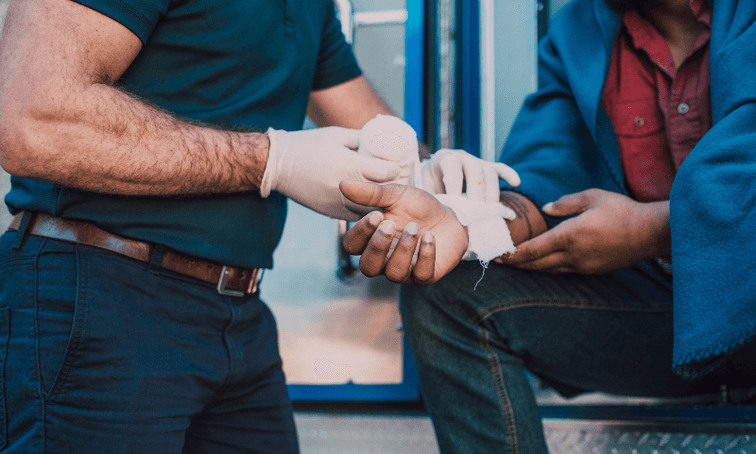 Company
Occupational & Emergency Medicine Solutions (OEMS) is a medical services provider that serves remote clients in areas that typically do not have access to traditional medical professionals, such as those in the mines, oil and gas, and resource industries. Based in Vancouver, British Columbia, OEMS offers emergency medicine, on-call physicians, nursing and more services.
Goal
OEMS wanted to implement a communications platform that supported the dynamic environment of remote medical services, and enable staff to easily make changes to respond to their fluctuating seasonal demand.
Situation
With a high call volume of 500-1000 incoming calls per day, constantly activating and modifying users, and updating auto attendant messaging, OEMS' previous phone service provider struggled to keep up. To make adds or changes, OEMS was required to submit a request days in advance, creating a bottleneck for their team. Tired of their prohibitive service, OEMS began searching for a more efficient solution, and VoIP emerged as the clear choice.
Solution & Results
OEMS required a sophisticated communications platform, and took careful steps in considering their options to ensure they onboarded with the right VoIP provider. net2phone Canada put together a multidisciplinary team to work with OEMS, including a sales representative, onboarding specialist, technical support manager, and the President, to develop a softphone-only system that provided all of the features that OEMS would need to perform at capacity. These features have propelled internal efficiency, paving the way for an increase in both employee and client satisfaction. The Queue Call Back tool, which enables callers to request a callback if all agents are busy, has reduced downtime for medical services, and the flexible auto-attendant messaging has been a valuable symptom screening tool. Administrators can easily make changes through the online Client Portal or by contacting their Canadian-based Customer Success Manager. OEMS has been able to maintain their level of premium remote healthcare service while enjoying the benefits of a completely customizable, hosted PBX business communication platform.
Location
Vancouver, British Columbia

Industry
Healthcare

Client Base
Natural Resource, Oil & Gas, Northern Mines, Remote Businesses

Why net2phone Canada
Dynamic Phone Solution, Accountability Reliability, Scalability, SONAR Client Portal, User-Friendly Interface, Academy, Support, Queue Call Back, Auto Attendants
Customer Quote
"The speed with which net2phone Canada has the ability to provision a phone number, set up a new queue, get a new auto-attendant going or just get us to market is a huge differentiator for us. It's really the people that are behind the operation. I respect net2phone Canada for their ability to pivot and continuously gauge what demands we face and how to offer customized solutions."


Sunny Chandan
General Manager
Occupational & Emergency Medicine Solutions