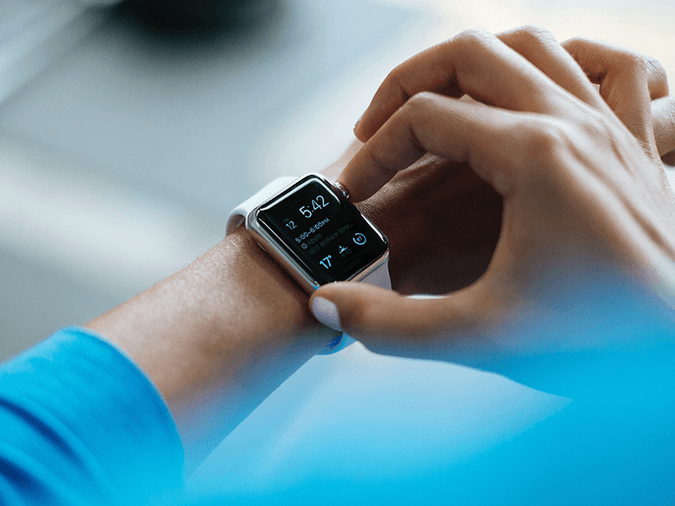 SaaS-Based Communications Saves You Time
5 ways that cloud computing and SaaS-based software can save your business valuable time.
"Time is money"
No matter what type of business you're in, I can almost guarantee that you've heard this phrase. In today's business world of competition, hyper information, and innovation, time is not only money. If wasted or unproductively spent, it also means reduced productivity and lost opportunities. If the nature of your business involves interacting with clients, partners, or community members, your communications system needs to be optimized so that you're not wasting valuable time with unnecessary disruptions. With cloud-based phone systems, there are a multitude of ways to make the most out of your peak working hours.
1. Any Time Access
VoIP systems allow users to be accessible from anywhere at any time of day. Features like automatic call routing and smartphone applications can direct calls from your desk phone to your cell phone while still providing an enjoyable caller experience. Remote workers or travellers can gain instant access to their office phone system and all of its features from any location to maintain business continuity even when out of the office. With intuitive administration portals like Versature's SONAR, rerouting calls from your desk phone to your mobile device is as simple as clicking a button.
2. Integrated Productivity Features
Integrating valuable call data with popular business software and analytics tools on a single platform enables your team to switch between tasks without having to juggle an array of different devices at once. Don't have time to filter through the innumerable voicemails you receive on a daily basis? Features like Voicemail to Email transcribe the voicemail into text so you can quickly read through the necessary information. Tired of dialing a number, hearing it ring, and then realizing you accidentally hit the wrong buttons? Versature's Google Chrome integration allows you to click to dial any embedded web page accessed with Chrome. VoIP software is filled with features that alleviate the nitty gritty tasks and can save you time in the long run.
3. Easy Maintenance & Management
Most cloud communications subscriptions are administered from a web-based management portal, like Versature's SONAR. These platforms make it quick and easy for supervisors to manage their phone system by adding or removing users, allocating new lines, and choosing telephony features. In the instance where a problem arises, your VoIP provider can deliver technical assistance by voice or through software. No need to wait days for a service technician to arrive to your office, then spend further time and money troubleshooting to solve the challenge.
4. Better Reaction Times And Flexibility
Broadband connectivity makes it possible for workers to respond to challenges and opportunities in real time, which significantly improves their ability to capitalize on trends or developments. Even setbacks like weather disasters, network downtimes or construction challenges will not interrupt your connectivity. With cloud-based infrastructure, there are contingency measures and disaster recovery plans in place to reroute your communications.
5. Tools For Quick Decision Making
Data and analytics have become major drivers for business success. The business value provided by cloud-based networks can help your team quickly make sense of information generated by data derived from network calls. These analytics can furnish your team with the insights needed for effective and timely decision-making.
Tired of wasting time with sub-par phone service? Request a demo with a Versature Product Expert to get a tour of Versature's administrative portal and analytics software today.