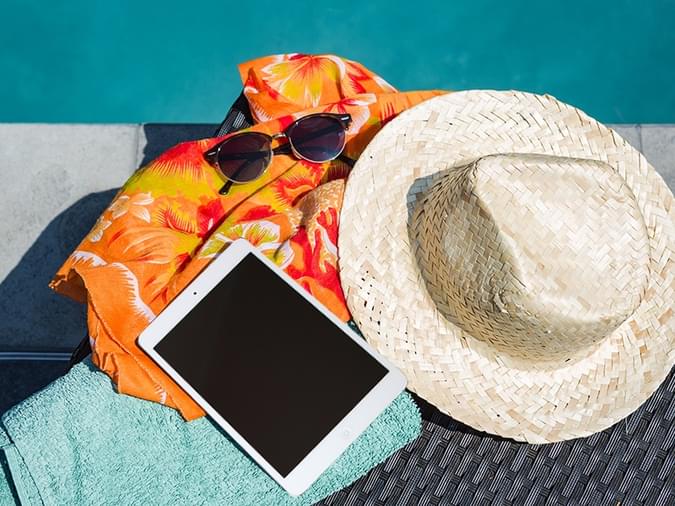 Summer is here! Time to Upgrade your Phone System
While summertime means sun, poolside relaxation, and vacation time, it also serves as the best time to upgrade your business phone system. Here are 5 reasons why!
Following a relentless cycle of snow, freezing rain and horrendous road conditions, we have finally made it to the summer season and here at net2phone Canada, we couldn't be happier. We already have our backyard volleyball court set up and have enjoyed spending our beer o'clocks lounging on our new patio set. While summertime means sun, poolside relaxation, and vacation time, it also serves as the best time to upgrade your business phone system. Here's why:
Sit Back, Relax
Business tends to slow down in the summertime. While your clients and colleagues are away on vacation, you'll finally have enough time to start researching the various phone system options available to you. With VoIPs plug & play functionality, your new phone solution can be up and running in a matter of minutes with very little downtime or business disruptions.
Ready for an office move?
If your lease is coming up or you've simply outgrown your current space, the summertime is ideal to plan an office move. Take it from us! We remodelled our entire office in the midst of the great Ottawa snow storm which resulted in a few hiccups delaying our return. Who wants to lug a heavy on-premise system, deal with billing challenges, schedule service calls and further complicate an already difficult moving process. When you deploy a cloud-based solution, you simply need to plug your desk phone into an ethernet outlet and you'll be up and running immediately. Leave the old technology behind and step into the future with VoIP! For tips and tricks on completing a successful office move, download net2phone Canada's Ultimate Moving Checklist!
Work on the Go
Especially in Canada, summer doesn't last for long! Don't waste the few beautiful sunny days we have being stuck to your desk. VoIP solutions often come with mobile apps, which allow you to take your business phone extension with you wherever you go. Go out and enjoy the sun while staying connected and giving your colleagues, clients, and partners an enjoyable calling experience!
Vacation time
VoIP gives you the ultimate flexibility in managing your system. With net2phone Canada's SONAR platform, you can quickly alter your voicemail to inform callers that you'll be out of the office and when you plan to return their call. If you need to stay in the loop while you're away, consider enabling Unified Messaging. Unified Messaging sends all of your voicemails to your email with a written transcription and a .wav file so you can listen through your email.
Forecast Trends
With your team taking vacation in the summer, it can be difficult to plan ahead. Businesses benefit from call data by spotting call trends and using them as leading indicators to prioritize projects. Analyze your call data to forecast how many inbound calls you will receive, what your busiest call times are, and what the average length of call time is. This will help in determining if you need to hire temporary staff to cover employee vacation time!
Ready to make the switch to VoIP for the summer? Fill in the form below to get in touch with a net2phone Canada Product Expert today!