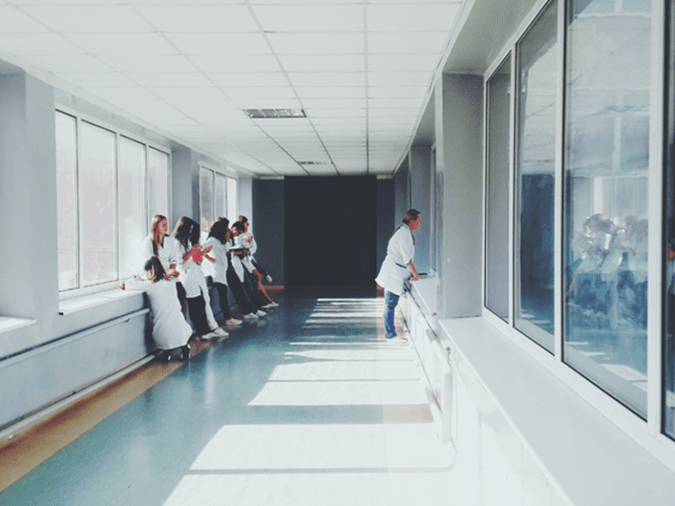 The
SONAR

Client Portal for Workforce Management
I remember when we were first looking for a phone system at one of my previous roles. We needed a solution that offered more functionality than what we currently had, that could alleviate the stress of our receptionist, and that provided a professional, user friendly experience for callers to the business. I worked for a global organization, so our phone solution had to live up to our solid reputation. Not only that, but a solution that would let us download call recordings to use as training tools and benchmarks for performance was at the top of our list. It was more than just needing a phone system to communicate with our staff and clients, we needed a solution that would help us manage our workforce.
What we used SONAR for
What we were looking for in a phone solution was added functionality, and SONAR really went above and beyond our initial requirements.
Call Recordings
As a medical facility, it was important for us to be able to ensure we had given clients the correct information should they have questions in the future. Having call recordings easily accessible from within SONAR was infinitely better than typing in the doctor's notes in our CRM; there was an audio recording of the conversation with the patient readily available.
Training & Feedback
Another functional area in our office was our outbound "call centre", who would reach out to potential clients to see if they would be a good fit for our practice. Using SONAR, we were able to track employee productivity in conjunction with our CRM. By using a productive employee as a benchmark, it was easy to see with extension-based data from SONAR if employees were spending enough time making calls, and to review call quality. The call logs in SONAR were correlated with leads in our CRM, so if an employee was making a low number of calls but spent a lot of time on each call and had a corresponding number of leads, the time was well spent and justified.
SONAR was also used as a training and coaching tool, where members of the call centre would work together with management every so often and go through past calls, both for self- and peer-based feedback. As a group, we were able to distinguish what could've gone better in the call, and in general ensure our processes were functioning optimally.
Paging
While we didn't set out to find a new phone solution just for the added functionality of paging, we soon discovered just how effective using a system-wide page could be. If a client was having an issue that required immediate attention from one of the doctors in our office, we could easily page them from any of the net2phone Canada phones, and the message would ring loud and clear throughout the office. This paging feature had doctors who were sometimes unreachable coming immediately to the aid of a client, and all because they heard the office-wide page!
My Tips for Other Businesses
Having been on both sides of net2phone Canada's system, both as a client and now as an Onboarding Specialist, I've learned a few tips for new customers to get the most from their phone solution from the get-go.
First, it's much easier to set up your phone solution when you know what end goals are important to you. I've worked in a few different industries that have used net2phone Canada's phone solution radically differently. There's such a high level of customization available with the solution, it's very beneficial to have an idea of what you want before the Onboarding process starts. When you have a clear idea of how you want the phone solution to work, it's easier for your Onboarding Specialist to recommend features to supplement your main solution. Just like in my previous job, we wouldn't have found out about the paging feature if we were still trying to figure out how we wanted our calls routed!
Next, I would recommend having 1 or 2 dedicated "phone people" in your organization that are in charge of the phone solution. Having too many admins just gives too many hands in the basket and can lead to changes that you didn't necessarily want. These people should be accessible and reliable, and hopefully at least somewhat computer literate (like knowing what a router and ethernet cable are, for example). Having someone reliable that can quickly change extensions when a new employee joins or leaves your organization is super important. Leaving the administrative responsibilities to someone who is generally not in the office means that it could take weeks to implement changes, when really it's just a simple 6-1-1 dial to net2phone Canada's Tech Support team away. As a precaution, anyone you don't give Admin access to will not be able to make any changes, CEOs included!
Finally, I would recommend that managers empower their employees to learn more about their new phone solution. net2phone Canada's 6-1-1 line isn't just for managers to use, and is available for all users. net2phone Canada also has so many different kinds of support materials for office managers and end-users alike, like tent cards, SONAR Client Portal user guidebooks, tutorial videos, and on-demand product tours.