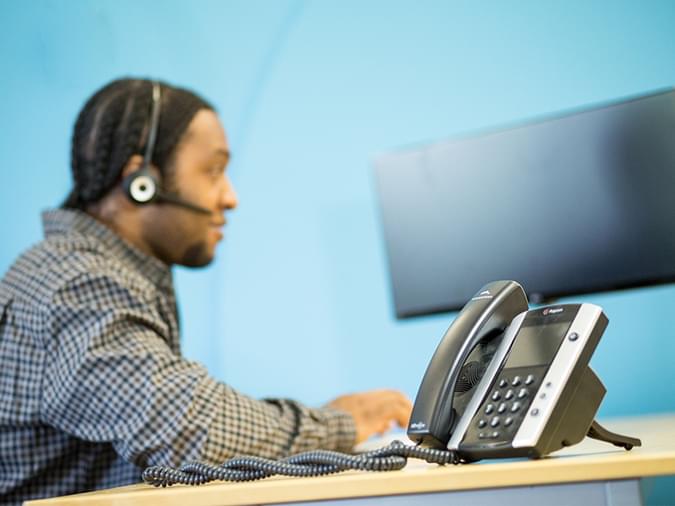 SIP

Trunking for Canadian Businesses

Many businesses are hesitant to complete a communications overhaul and deploy an entirely new system but still want the service and features associated with a cloud-based solution. For these businesses, SIP trunking may just be the right answer!
Regardless as to whether businesses serve the same industry, have similar sales processes, or even offer near-identical service offerings, no two businesses operate in the exact same way. Businesses would never copy and paste their branding, financing, or product to an entirely new entity, so why would you do this with your communications? There is no longer a one-size fits all methodology that can be applied to a business' communications approach. With so much competition saturating markets, It's imperative that companies deploy a phone solution that is unique as the business itself.
Traditional Analog phone systems are approaching their timely end. And in its place, there is a new generation of technology and data-driven communication solutions that have emerged to add value to an organization. By replacing a traditional PSTN Trunk with a SIP Trunk, businesses are able to keep their existing PBX (private branch exchange), while benefiting from new cloud-based IP apps and services. It really is a win-win situation for businesses that want to gain access to new technologies without the burden of the major capital expenditures associated with deploying an entirely new system.
What is SIP Trunking?
Fair question! To put it simply, SIP Trunking is essentially a virtualized copper line that makes use of VoIP to enable the connection of a PBX to the cloud. What this means in effect is that the internet replaces the conventional PSTN Trunk, with termination instead coming over a company's public or private internet connection through a SIP provider.
Let's break it down further! Session Internet Protocol (SIP) is an Internet Engineering Task Force (IETF) standard for initiative interactive multimedia user sessions. A Trunk is a line or link that can marry multiple signals together at once.
When you merge these together, it's easier to understand the most significant business advantages of using SIP Trunks for Canadian businesses: the ability to combine data, voice and video in a single line. The result is reduced overall costs and an enhanced reliability for voice, video, and messaging applications.
Who needs SIP Trunking?
SIP Trunks are especially valuable for businesses that carry multiple phones but don't use a lot of capacity. Organizations like hotels, educational facilities, or resorts require multiple phones but have few users operating the system at once are the ideal candidates for SIP Trunking deployment. With little need for maintenance and easy setup, SIP Trunking also offers quick scalability so your business communications can grow as you see fit.
Versature delivers the most scalable and reliable SIP Trunk connections to your PBX system. Think a SIP Trunk is the perfect solution for your business? Explore Versature's SIP Trunk offering today!
REQUEST A DEMO TODAY AND GET STARTED!
[gravityform id="65" title="false" description="false" align="middle"]