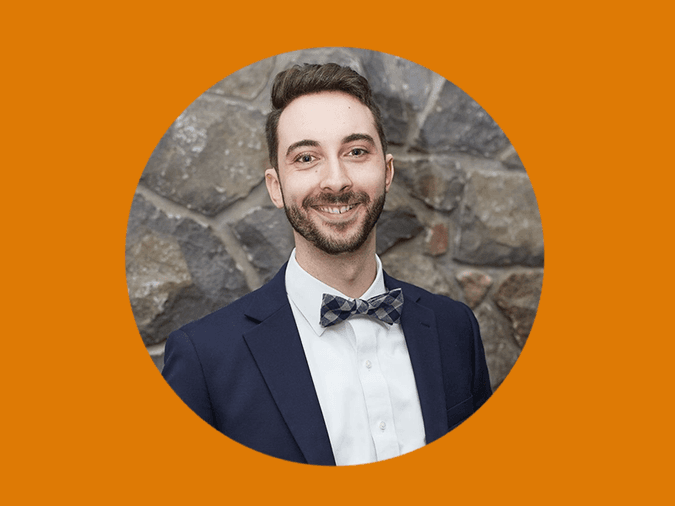 Remote Management Q
&

A Series: Recruiting

In this episode of our Remote Management Q&A Series we're interviewing Jeremy Lumsden, Founder and Owner of Lumsden Recruiting. Learn how to attract and hire the highest-quality candidates remotely!
Transcript
Ziad: Hello and welcome back to our Remote Management Q&A Series. In this series I have the pleasure of interviewing local business leaders as well as Versature's Management team to explore the different ways that leaders are supporting their teams as they navigate this pandemic.
Recruiting new employees is an important and vital part of any business. Moving from resume to candidate to employee is a process that can take a fair amount of time and effort to ensure that you're selecting the right person both for the role and for your organization. Within the current world some organizations are downsizing, while some are growing or having to pivot their business and recruit new individuals to fill necessary positions to keep themselves operating. Recruiting and hiring talent entirely remote, has a lot of challenges that many businesses would never have thought they were going to run into when recruiting. Overcoming these challenges can provide clarity and peace of mind when making hiring decisions.
This week, I'm excited to introduce Jeremy Lumsden, Founder and Owner of Lumsden Recruiting. Jeremy has served as Versature's Recruiting Consultant for nearly a year now and has been instrumental in building our team with the highest quality candidates.
Thanks for joining us Jeremy.
Question 1
To start off I was hoping you could give us a little bit of background about yourself - how you started a career in recruiting and how you came to opening your own consulting business.
It was really sort of a lucky start into recruitment for me. I had just finished my first year in Toronto and was back home in Ottawa and looking everywhere for a job without much luck. I met one of the hiring managers at Loblaws and she asked me if I wanted to be a recruiter. I was a little confused since I was unshaved and wearing ripped jeans, but I was really excited! I fell in love with recruiting. After a few years I moved to agency recruiting. A decade later I felt I was ready to offer my services independently. The transition so far has been fantastic! I really like being able to work so closely with Versature. I think this solution provides more value to Versature and myself as a recruiter.
Question 2
Businesses of all sizes have been hit very hard by this pandemic. In grappling with so many unforeseen challenges, many have taken to laying off their workers in an effort to stay afloat. This, of course, is never an easy decision, and it has left thousands of Canadians without jobs during an already challenging economic time. As a recruiter, do you have any advice for job seekers who are looking for a new role?
It can be really hard to see the opportunity here when there are some really pressing concerns that come with job loss, especially right now. But there are some advantages too. There is a COVID stimulus package in Canada, for example. I would say that the opportunity here is to work with companies in a new industry. It is hard on the best of days to re-invent yourself but I think as a job searcher you have to think about what skills are transferable and then take those to new markets! Think about what kind of work would suit those same skills and apply to openings with intention. Tell me, or whatever recruiters you are working with, how your skills can fit our openings and organization.
Question 3
Here at Versature, we are incredibly fortunate to continue to operate at full capacity. As a cloud-based communications provider, we can continue to service clients while we work remotely. In fact, we're continuing to grow both our client base as well as our team, hiring for roles in sales, sales development, onboarding and more. How have you shifted your recruitment strategies since we started self-isolating?
Recruitment has changed a bit right now. I seem to have more luck getting a response from people I reach out to, since everyone is at home right now.
I basically see two different approaches - either candidates have a job and they are very concerned about stability right now, or candidates don't have work because of COVID or what have you. I am having a lot more conversations where I'm describing the structure of Versature and it's parent companies as a means of answering the stability question. In terms of candidates that are not employed I am much more drawn to job hunters that are still confident in their skills. I would say I'm having more conversations with varied types of people with different career backgrounds.
Question 4
A really critical part of the recruitment process is assessing if a candidate is a good personality fit for the company or role. This is obviously much easier to do in person, rather than from behind a screen. What are the key differences between in person interviews and virtual interviews, and how have you managed to overcome these challenges?
I think my conversations even before the screen interview are lengthier. I don't have as much feel to go on so I am trying to increase my touch points with candidates where I can. I'm also not a general fan of a long interview process, however in this situation I think it helps. We have scheduled more video chats with different people in our company to try to get as much out of the video interviews as possible. I think that is helping bridge the gap that was left without in-person interviews.
Question 5
On the flip side, when you're interviewing a prospective recruit they're also interviewing your company as well. They want to know what the culture is like, what the space is like, and get a sense of the people that would be managing them. Ultimately the candidate is trying to better understand the company as a whole. What have you been doing to illustrate Versature's corporate culture from afar? Are there specific issues that have come up, and how have you mitigated them?
Versature is in a great position in this respect. The company has a strong sense of culture and it gives me a lot of examples to talk about. There are also some good materials to reference in terms of online reviews from internal employees as well as customers dealing with Versature. We have a video on our careers page that does a short office tour post renovation that I'm referencing a little more these days as well.
Question 6
Truly welcoming someone to the team requires far more than an employee handbook and brief orientation. Within the first few days, you should be able to provide clear expectations surrounding your business' operations and the new hire's role while simultaneously sharing what your culture and people are all about. Needless to say, a successful onboarding process is critical! What would you recommend to managers who are going to be virtually onboarding new employees?
This is a tricky one and we are figuring it out as we go. We've hired an onboarded one person remotely so far so things are still progressing for us. Part of onboarding an employee into any department involves having them sit with and learning from other departments so that our new employees have a sense of the entire business as a whole and how it works together at Versature. We are still able to set up meetings with other departments, however it is a challenge. Job shadowing as well as team bonding is a difficult hurdle in this kind of setup. Constant communication is a huge factor. The advantage of remote onboarding is that a motivated hire can access all the material with minimal distractions!
Ziad: That wraps up our remote management episode on virtual recruitment. Thank you to Jeremy for sharing your experience and insights with us. Should you have any questions about this episode or want to learn more about recruiting during this pandemic, you can find Jeremy's contact information in the transcript below! As always, thanks for listening and have a wonderful day!
Prepare your business for a seamless and effective remote work setup with Versature's award-winning phone service. Explore our Work From Home Promotional Bundle!