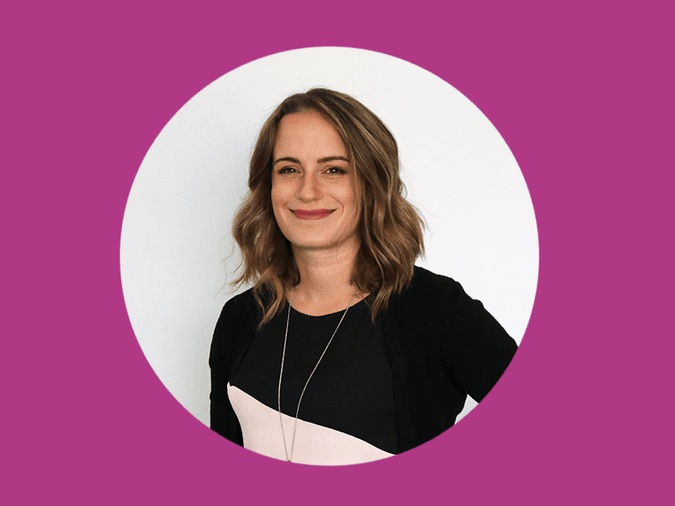 Remote Management Q
&

A Series: Customer Success

In this episode of our Remote Management Q&A Series we're interviewing Kristy Martin, Versature's Customer Success Manager Team Lead to learn the strategies and tools that she has implemented as she navigates managing a remote team.
Managing a Customer Success Team Remotely
Transcript
Ziad: Welcome to episode three of our Remote Management Q&A series, where we'll be interviewing business leaders and our very own management team to learn about their experience, strategies and successes in leading a team remotely.
Today, we're going to be diving into the world of Customer Success. More specifically, how to manage a customer success team remotely and how to maintain retention rates in a time of economic uncertainty. Customer success is a quintessential business mentality, and is very common in SaaS organizations and startup cultures. Businesses grow off the success of their clients, and their ability to optimize your service will lead to renewals and upsell opportunities. At Versature, the Customer Success Manager serves as an advocate on our clients' behalf. Whether our clients have a new feature request, have a unique support need, or want an audit of their account to identify unoptimized opportunities, the Customer Success Managers are there to help.
Today, I'm excited to interview Kristy Martin, the Team Lead of Customer Success at Versature. Following years of experience in providing strategic direction to high-performing sales teams, Kristy joined Versature to lead our dedicated Customer Success Managers in providing the highest-quality of customer care to our clients.
Thanks for joining us Kristy.
Question 1
To start off, I was hoping you could give a little bit of background about what a customer success team is and what value it brings from a business perspective.
Sure! Customer Success is a newer branch of businesses, specifically in SaaS environments, but not typically seen in telecom providers like us, but we're proving it's invaluable in providing world-class customer experiences.
Versature is a Customer Success organization type. This means we focus on the success of our clients with our products and services, but also with their business. Our Customer Success team works directly with our existing clients to manage their account in a non-sales based environment.
We work in conjunction with Versatures other client services teams including billing, fulfillment, onboarding and especially our Technical Support team. We are a catch-all, escalation team, and experts in our field. Our CS team works with two types of work, proactive and reactive. We are constantly looking for ways to predict positive outcomes for clients, this can range from adoption of new products, plan adjustments, to even some business management practices to help their call flow support their business best. When clients need additional training, to scale their business, or to streamline Versature's products we reactively work with them one on one. We provide non-technical support that ranges from product training, to contract negotiations during the renewal process.
A core focus for us is to keep our existing business, and we have found that continuing to maintain relationships with our clients is the best way to do this. Telecommunications is competitive, and one of our leading edges is that we have this world-class customer service experience. Where else can you get a technical support agent in typically less than 30 seconds of wait time? Or have an informed agent one-on-one coach you, or discuss the nitty gritty details of your contract?
Question 2
It seemed like in a single day, all of Ontario's employees packed up their offices to prepare to work from home the following week. While we were doing this ourselves, we simultaneously needed to reach out to clients and provide them with tools and resources that would help to properly set up their communications and phone solution from home. That day, we also launched a softphone that enables users to make and take calls from their web-browser and temporarily enabled our conference calling functionality for all Versature users at no charge. Naturally, we were expecting a lot of calls to our Customer Success team. How did you prepare your team for the onslaught of calls and messages they were about to receive?
Versature's Management team was well prepared for an event like this, our business continuity plan was called into action a week prior to the move to work remotely. As part of this plan, we double checked to make sure each team member had sufficient internet, and that their Versature desk phones worked at home, and discussed how we would stay in touch as a team and communicate with other client services teams.
In addition to this I reviewed all upcoming projects for our department and started to shift based on their priority to make space for the overflow from technical support and fulfillment, which we would inevitably assist with. We began a shift from being both reactive and pro-active, to make more time to primarily react to incoming calls and emails.
While all of this was going on, we were nearing the end of a successful pilot of Versature's web phone. In the coming days we monitored as some of our clients shifted to prepare to work remotely. When we saw the demand increase, along with other client service team leads, we started to discuss the advantage of launching our softphone a few days earlier then we had planned (timing worked out really well!)
Question 3
All of the members of our client services team are currently operating at full capacity, responding to clients outside of normal work hours and working through lunch to ensure all of our clients needs are being met as soon as possible. I think we can both agree, this is a hectic time, not to mention the added stress of self-isolation during a global pandemic. How are you supporting the members of your team, both professionally and personally?
I think communication and perseverance is key here. Our team has a passion for making our clients successful, it is at our very core. I needed to (and continue) monitor signs for burn out. This meant constant communication, by video, call and using our slack channels. Versature has what we like to call a "dad joke" culture, and maintaining this even during times of high stress is also very important.
We started to schedule daily "huddle" calls mid-morning, always starting off with something not work related, and then having a round table discussion on strategy, common occurrences, and workload. Our strategies shifted hourly in the beginning. What would help our clients most? We came up with a range of products and set in plan a remote work strategy. This included supporting the launch of a free and easy to set-up softphone, additional remote work articles that Marketing helped produce, as well as launching our virtual conference bridge, the Conference Pod, for all clients even if it isn't included in their plan.
Having such a compassionate team meant having to keep some of us (yes including me) on task with our own team, while our support team received 2 weeks worth of calls in less than 3 days. Watching this unprecedented volume of calls coming in was daunting, but we worked together with our Support team to help where we could. You could certainly say we were their cheerleaders.
Part of adjusting included setting some strict working hours, and enforcing mini-breaks or walks outdoors for even just 10 minutes. We definitely worked extra hours these past few weeks, and outside of our normal operating hours to try and prevent a backup of cases. But we also needed to make sure we were getting in some activity and mental breaks too.
Ergonomic set-ups were questioned, and I even delivered a desk and ergonomic chair to one team member, and a router to another.
Question 4
Our team is very collaborative, especially on the client services side. Our Customer Success, Tech Support, Onboarding, and Fulfillment teams are always helping one another, often visiting each other's desks to discuss complex client questions. It really is a team effort! How have you maintained this dynamic from afar?
This one is a little more difficult to answer. During the initial days we couldn't reach our Support team members directly, they were too busy with clients. All communication flowed through me to other team leads, or in group slack channels where CSM's could ask technical questions, or ask for technical support. Versature has many tools to help manage this communication, and we used a lot of them. We are also very fortunate to have a few CSM's who moved over from other teams, making our team well rounded. This really became a real benefit, especially having two CSM's recently move over from our onboarding and technical support teams.
It's kind of funny, I was keeping tabs on call volume throughout the day in SONAR's call centre tab, and soon found out individual CSM's were as well. We kept the Performance Wallboard for support open in a tab on each of our computers for real time updates. When someone noticed a record-breaking number, we would call out support in our slack channels, cheering them on.
The first week we also had daily management meetings too, which helped us shift strategy and support each other's teams really well.
Question 5
We're facing a very troubling time economically. As people are encouraged to keep self isolating, it's inevitable that businesses are going to suffer. As the manager of a team with a 102% net retention rate, what strategies are you implementing to maintain that number? Do you have advice for business owners who are experiencing negative churn?
Like everywhere else in the world, we don't know really what to expect as an outcome. We have developed some strategies to financially support our clients; as have other businesses. These programs are designed to help businesses survive and I encourage clients to use them if needed and moreover to think of how they can design them for their own client base.
Reach out to your vendors and see what programs they have put in place, and see if any exceptions can be made. We work diligently with our clients to make them successful. Be courteous to your vendors and clients, we are all enduring both personal and professional stress. A time-proven strategy is to be empathetic and provide your clients with the best possible experience, even if they have to leave your service right now. Treat them with the same respect and professionalism as you would to a new client, you never know who will be coming back!
In addition to all this, try not to be negative about it with your teams. Churn in general can be an easy hole to get trapped in. Focusing on the positive interactions, and celebrating even the little wins with your teams will help keep them balanced.
In terms of retention, all of our leg work over the past few months has been well worth the effort. By maintaining and establishing relationships with clients, we are still experiencing good renewal rates. If someone wasn't bought into why we do all this proactive leg work, now is really the best time to prove it. We even have clients reaching out to us to renew their agreements early, because they have the time right now to do a full review of services.
Question 6
As a SaaS-based company, we use a lot of web-based applications and platforms. This allows us to manage our schedules better and track client engagements and tickets. What specific tools have you found to be most helpful in managing your team remotely?
We use a variety of tools, some of them are external (Calendars, Slack, SalesForce), but quite a few are Versatures own products. Let's start there.
I use Versature's Insights more than ever. Performance wall boards help me assess live call volume and manage workloads. Call recordings have become a great way to review calls with clients and provide feedback to my staff. In the office I sit right in a "pod" with them, and easily provide coaching on the spot or discuss interesting scenarios as they come in. Call recording and even our transcription and keyword search have helped me continue to do this (in slightly less real time) but still none the less it's continued. Keeping an open flow of communication has also helped, the CSM's know they can quickly debrief me over the phone if they need to think out loud, or strategize on a situation. We are piloting a new product called "Hot Key Builder", and though it is not publicly released yet, it is also proving to be really beneficial. I can see right on my phone which CSM's currently are on a call, it helps us know when we are readily free and available to chat.
Making sure our calendars are up to date, and that we stick to weekly meetings is essential. We've moved from in person meetings to video conferencing as well and I will say that video conferencing helps us stay real (and get dressed).
We use slack constantly for group chat communication. One of the best things about Versature's culture is that it isn't all business all the time. Of course we have typical team and cross-team channels, including one for our entire organization. But we also have fun ones, like our dogs channel (because we all miss our office fur babies), and a really great support parent slack channel. These continue our culture even remotely and are heavily meme oriented.
We are really working to make sure as many details as we can are included in our CRM (Salesforce). With constant chat communication it's easier to miss recording as much detail in there; which is crucial amongst our Client Services teams. So auditing cases and logged communication has increased right now as we keep these behaviours in check. We are also working with our Salesforce Admin to update our CRM environment to streamline some of the newer processes that are developing as a result of the pandemic. Change is becoming a daily occurrence, and embracing it has been really important. I'm learning to think outside of the box, and incorporate my team members in decisions to help with this.
And finally, we have a couple extra tools we use like Asana (think, a virtual checklist of tasks with due dates, and shared projects), and LucidChart. Asana keeps me focused and on track, while Lucid Chart helps me visually map out some of the new processes we are developing right now. I actually recommend Asana to basically everyone I know now. There's nothing like a bright red overdue task to keep you accountable! I do have to give credit to Tyler, our Client Services Director for these two sanity saving programs.
Question 7
I know you've been trying to scale your team to better support our customers in this difficult time. Now that you're going through a completely remote hiring process, what are the challenges you've faced and how have you been able to overcome them?
We started to recruit a new CSM before the pandemic really hit. We had a great few candidates in our pipeline, but had to take a 2 week break from our usual recruitment process while we shifted to work remotely, and support our clients through these changes as well. Once our Support team returned to normal levels, (as did we) I started to re-focus on this. Because of the nature of our business we have a really good idea of when we will need to scale. This past year our CS team doubled in size alone.
Working side by side with our recruiter, we shifted to video-conferencing interview methods. I've never done these before, so it was a big step for me (especially with a couple needy children in the background)
For more context, our recruiter was also in quarantine after a trip, so it was a really unique situation. One we could use to personally connect with our candidates (hey we are affected too, don't worry too much! We are all human, what a great ice breaker)
Keeping with our empathetic ways, we ensured to connect with our candidates and find a good time for both of us. We did actually have to reschedule an interview because a family member of a candidate contracted COVID-19, and that really brought it home for me. Luckily the family member had recovered, and we kept in touch during that time and were able to continue the process.
We are nearing the end of our recruitment process. With maybe a couple more added interviews then we would normally do.
One thing we had to change-up was our "meet the team" style meeting where we typically have a candidate come in during Beer O'Clock and mingle our team, and also other teams. This helps us (and them) make sure they fit culturally. Last week we held some virtual team meetings, and had an unstructured conversation between all members of the CS team and our candidates. It was great! A lot of conversations came about that wouldn't necessarily be in a formal interview, and since culture is so important to us, it gave the team a really good sense of the candidates and how they would work within the team. Because we are like a little family, this step really is crucial in our hiring process.
Ziad: That concludes our episode on managing a remote customer success team. Thank you Kristy for sitting down with me and sharing your insights. If you have questions about leading a customer success team, reach out to Kristy. Her contact information can be found in the below post. Thanks for listening and have a great day!
Prepare your business for a seamless and effective remote work setup with Versature's award-winning phone service. Explore our Work From Home Promotional Bundle!