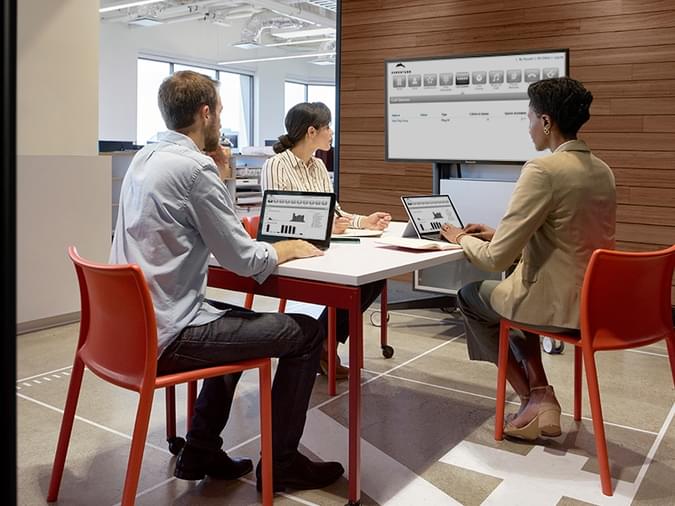 How To Onboard Your New Office Manager
netp2hone Canada's services and platforms are incredibly intuitive and our team will work with you one-on-one to help optimize your system to your business' needs. This article will introduce you to net2phone Canada and outline the steps that our Customer Success Managers will take to set you up for success.
Welcome to your new role as the Versature Office Admin! Whether you're transitioning roles within the same organization, or joining a position in an entirely new company, we understand that you're busy learning the ropes! Luckily, Versature's services and platforms are incredibly intuitive and our team will work with you one-on-one to help optimize your system to your business' needs. We created this article to briefly introduce you to what Versature is all about and to outline the steps we'll take to set you up for success.
Introduction to VoIP
Voice over Internet Protocol (VoIP) is a technology that delivers voice communications through your internet connection. VoIP systems are superior to traditional landlines in many ways including scalability, ease of use, features, and call quality. While landlines do offer security and stability, the popularity of VoIP had surged over the past decade as landlines are relying on dated technology that is no longer being supported by telcos. VoIP features and call analytics tools provide far more business value and efficiencies than a simple dial tone. This is why VoIP technology is expected to expand over 10% each year until 2021, while landlines are experiencing a steep decline in growth opportunity.
Welcome to Versature
We're excited to be working with you and to introduce you to our service, software and award-winning team. Versature is a customer-centric organization dedicated to providing the highest quality cloud-based business phone solutions to Canadian businesses. We pride ourselves in providing above and beyond customer support and partner each client with a dedicated Customer Success Manager who serves to ensure your business' phone system is fully optimized to your needs.
Versature uses geo redundancy so that users have business continuity in the event of natural disasters or network downtimes. Through the Versature TRUST Initiative, we transparently showcase status updates with up-to-the-minute notifications on service levels affecting our user base. We also provide a comprehensive data analytics software, titled Versature Insights, which organizes the complex call data your organization generates and illustrates those metrics in real, actionable numbers to help your business improve performance.
Types of Versature Users
SONAR is Versature's Client Portal, where users have complete and instant access over their system. There are 4 types of Versature SONAR users and each category of users has different access levels and capabilities.
Basic users: comprise most of Versatures users. Basic users have access to fundamental functionality and features in SONAR, limited access to Versature Insights, and full access to our integrations.
Call centre agents: have all the access as a basic user with additional features tailored to the needs of a call centre operation, with personal call statistics and call centre performance.
Call centre supervisors: have all the features and functionality as basic users and call center agents, with an inclusion of some managerial controls. Call center supervisors can monitor any call center agents under their superintendence.
Office managers: have the highest level of access within all our products. Office managers can change user settings and view the entire company's data.
Onboarding a New Office Manager
Before your new office manager starts, please complete the following steps:
Have your current admin add the new admin to the SONAR portal.
Reach out to Customer Success via email at success@versature.com or phone call at extension 8826 to inform them that a new admin will be managing the portal. All messages to Customer Success will be answered within 24 hours.
Office Manager Training
Once a new Office Manager is added to your SONAR Portal, your Versature Customer Success Manager will schedule a quick phone call to take you through training. This training session will cover:
Which users have various access levels
What your current call flow looks like and how it can be optimized
How and when to use our Support, Fulfillment, and Customer Success department
An account audit to determine what numbers and extensions are on the account
A discussion about your business use case to determine if any changes need to be made to your current system
A review of the current contract
Versature Support Team: Who Do You Reach?
Customer Success
Your Customer Success Manager (CSM) serves as an advocate on your behalf. If you have requests for new features, have a unique support need, or have difficulty conveying an issue that your system is experiencing, your CSM will be your best point of contact. CSMs will always reply to your question within a 24 hour period during business days. CSMs also assist you in optimizing the Versature system to your business needs and will help with any questions regarding your Versature contract.
Fulfillment
If you're scaling your business and require a few new phones, you can contact our Fulfillment department who will ship out a new phone and add a new user to your account. However, if you're planning for rapid growth, please contact your CSM to engage in higher-level conversation on how your business needs are changing and how we can optimize your account for growth.
Support
When your phone system is not working as expected or you need assistance troubleshooting errors, please reach out to our support team. Versature's Canadian-based tech support team can be accessed at any time of day by dialing 611 off your Versature device or by emailing support@versature.com.
Guides & Resources
Versature Academy has a wide range of tutorials and video walkthroughs on how to use Versature products, software, and analytics tools. This platform is useful for all members of your organization to get more acquainted with their Versature services. The Versature Academy knowledge base is continuously expanding and kept up to date with the most current information.