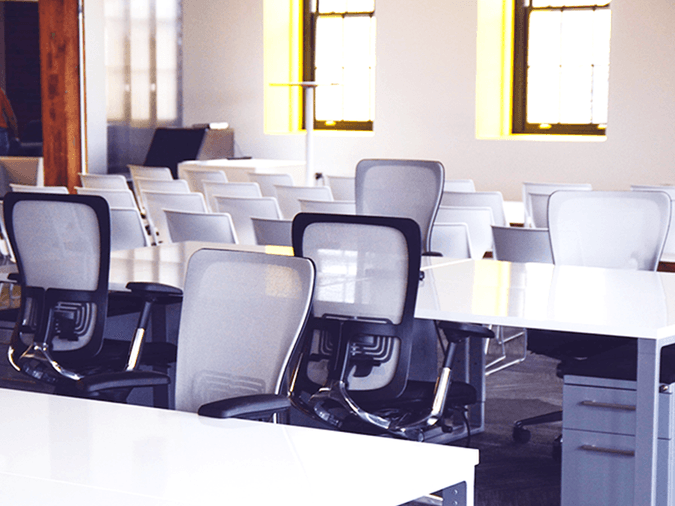 Office Hunters: Prepare for a Stress-Free Office Move with VoIP
Excerpt: Moving offices can be a logistical nightmare. Thanks to the flexibility and plug and play functionality of a VoIP system, you can take one extra step off your plate. Check out the advantages that a Hosted VoIP phone system provides to a business on the move.
When a business is moving or relocating, it often triggers a review of the company's phone system. This is primarily because of one of three reasons:
The business is moving to a different area of the city or country, and they are told that they can't port their phone number.
The business is scaling and outgrowing their current phone system. Either it is not meeting the current needs of the organization, or will require expensive upgrades.
Companies want to embrace new technologies and the features and integrations associated with VoIP systems, such as voicemail-to-email, find-me/follow-me, and client portals.
Office moves can be a logistical nightmare. The planning process takes months, the costs of movers and electricians add up quickly, and to top it all off you need to remain responsive and available for clients to reach you without skipping a beat.
With a traditional phone system, the most time-consuming part of the process is coordinating with the representatives at your telecom company to make sure your phone lines move at the exact time that you do (and we all know how great those big telcos are at meeting deadlines). Not to mention moving the actual equipment - you know that big clunky box collecting dust in your storage closet? That has to go with you! All of this activity, including the moving of furniture and computers, is usually planned over a crazy-busy weekend, allowing all of the systems to be up and running on Friday at the old location and available on Monday at the new location. That seems like a recipe for failure. And if something goes awry that delays the moving process, you may be missing out on important business opportunities.
With a VoIP solution, many of those hassles go out the door. Check out the advantages that a Hosted VoIP phone system provides to a business on the move:
Maintain your phone number, even if you are moving across the country
No requirement for specialized technicians. Simply plug your phones into an ethernet cable.
Move staff when convenient. So long as there is an internet connection at the new location, staff can be moved with no loss of productivity.
If there is a gap between when you leave your old office and get your new office, staff can set up a temporary home office with their plug & play phone.
No coordination with your VoIP provider required.
The net2phone Canada onboarding team works with your company to determine the best set up for your office and provision your phones. If your office is moving within the same city, we suggest setting up your new VoIP system three months in advance of the move date. This allows your team to get comfortable with the new system at your old location and minimizes productivity issues following the move. This also permits you to move people piecemeal and allows for maximum flexibility when you are planning the move. If your team members plan to work remotely during the initial move days, they simply bring their device home with them and plug their phone into an ethernet cable.
Having moved offices ourselves, we can attest to how stressful the process can be. If you run into a challenge during the moving process, net2phone Canada's Canadian-based technical support is available to you 24/7 and is just a quick dial (6-1-1) off your net2phone Canada phone.
Be prepared for your next office move with our easy-to-follow comprehensive checklist.