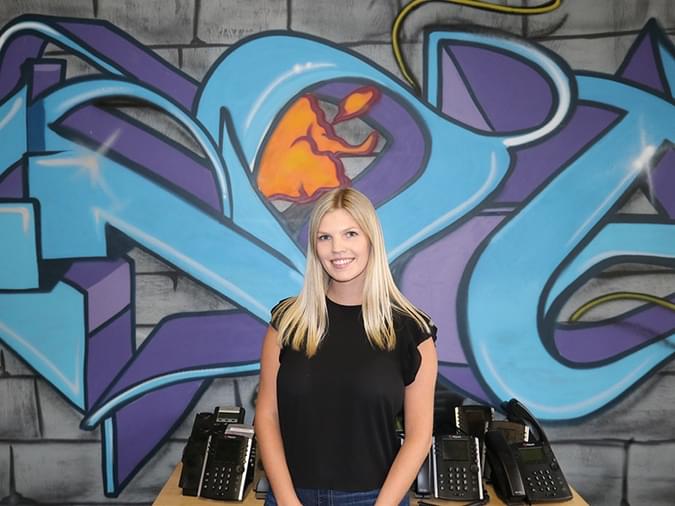 My First
90

Days at Versature: Danica

Danica joined the Versature team as a Marketing Specialist 90 days ago and has since learned a lot about SaaS-based communications and marketing in the tech space.
After graduating with a Bachelor of Commerce degree and returning from my European adventure, it was time for me to hunker down and start my career search! In my last year of university, I had pinpointed the types of companies that I was interested in working for and was ready to dive into researching companies in the Ottawa area that fit with my dream work environment:
Relaxed but dynamic corporate culture.
A small-medium sized business. I wanted to work for a company where my voice was heard and I wasn't just another employee number.
Innovation at the forefront of the corporate strategy.
Opportunity to work on different projects and challenges so that no work day is exactly the same.
"Have you heard of Versature?"
I leveraged my personal network and started asking my peers if they knew of any companies that fit the above criteria. My parents chimed in and asked, "have you heard of Versature?" They went on to say that their Ottawa-based rehabilitative healthcare company switched to Versature in January after being referred by their IT consultant. They were so happy with the solution that they were even considering deploying Versature's services at their company's Kingston location. With a quick google search of Versature Careers, I realized that Versature incorporated everything I was looking for and more and was elated to see that there was an open opportunity for a Marketing Specialist. Within the hour, I started writing my cover letter!
Exceeding expectations
I arrived for my first day to a desk full of Versature swag and an email calendar stacked with meetings with every Versature team lead. From customer success to onboarding, I became well acquainted with every aspect of the Versature solution and learned a ton of technical acronyms that I never knew existed. While it could've been overwhelming, my main takeaway from these meetings was that every single employee felt that they were part of the team and that their contributions really added value to the company. Within days, I adopted this same feeling. And while I love the office dogs, the foosball is a blast, and I look forward to trying a new craft beer every Friday, the most exciting part about working at Versature is that I'm constantly learning new skills.
Going Forward
The Versature Marketing team is always coming up with fun and creative campaigns to engage our community and generate demand for our service. I'm looking forward to experimenting with campaigns, attending more SaaS and startup events, and producing creative content that mirrors the innovation behind our solution. I'll continue to partake in the Versature work perks, like the backyard ice hockey rink and fun team-building events, but for the safety of my coworkers I will opt out of the darts tournaments. If these past few months are telling to what the future holds, Versature is only going to get bigger and better, which will pave the way for many opportunities for its people. Overall, I see a long career here at Versature.
PS: Anyone notice that since I took over the @versature_hpbx Instagram account there's been double the dog photos? Coincidence? Absolutely not!
Want to know what it's like to work for one of Ottawa's fastest-growing tech companies? Visit our careers page to find out!