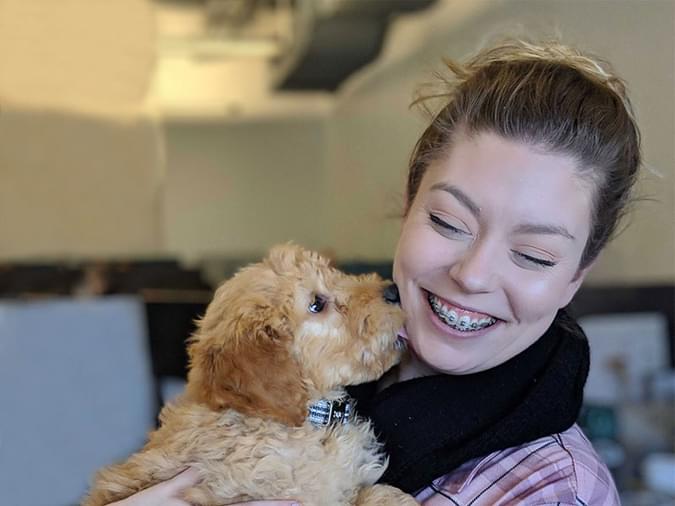 A Year in Review: From Co-op to Full Time
The real value of Versature comes from the people who make it great. Every department continuously strives to work together and support each other; because the success of one team generates continued success for everyone.
Like many young people nearing the end of their university degree, I found myself becoming more and more anxious about what was supposed to come next. After careful contemplation, I decided to abandon my longtime plan of entering a masters program. Instead, I chose to enroll in the Technical Writing graduate certificate at Algonquin, a single year promising eight months of school and four in co-op. With my English degree and absolute ambiguity moving towards my future, it seemed like the right move—and boy, was I right.
CHOOSING A CO-OP THAT'S RIGHT FOR YOU
Every institution approaches the co-op differently. At Algonquin, we were pressured to apply "to at least eight different postings and take as many interviews as we were offered." The catch was that we were only permitted to turn down one offer. Since co-op postings slowly trickle in throughout the eight months rather than all at once, this made for a tricky game waiting and going for it.
So what exactly did I want from a co-op?
Mentorship and guidance.
Patience and an understanding as I honed my skills.
Tasks and assignments that reflected both my studies and my interests.
A small team where I had the opportunity to prove my worth.
A corporate culture that was both energetic and hardworking while enjoying moments to unwind and have fun.
EMBRACING FEAR TO SEIZE THE BEST OPPORTUNITY
The opportunity to join Versature as their first and only Technical Writer was both thrilling and downright terrifying. As excited as I was for this opportunity to shine, I was terrified that the nagging self-doubt in the back of mind would take over and hinder my ability to flourish. I kept thinking back to that Psyche 101 class and immobilizing "imposter-syndrome" and wondering if I was really ready for this kind of endeavour.
Conquering my fears proved more tangible than I could have hoped with the unwavering encouragement and trust from Tyler Cooper, the director of client services.
FAR EXCEEDING MY EXPECTATIONS
Not only did I have a position where I had the flexibility to prioritize my tasks within weekly sprints, I knew undoubtedly my knowledge, opinions, and ideas were valued. Within the three months of my summer co-op, I had created the information architecture and populated around 50 online articles for Versature's first ever client-facing knowledge base, the Versature Academy. Now the Academy has just about tripled the volume of articles, and continues to grow with more traffic everyday.
It would be easy to sell Versature for its many perks,
foosball and classic-style video/arcade games
Office dogs
the location with our massive "backyard," with patio furniture and impromptu volleyball + lawn games; and
Friday wind-downs.
The real value of the company comes from the people who make it great. Every department continuously strives to work together and support each other; because the success of one team generates continued success for everyone. Daily huddle helps ensure no-one is left in the dark and we never experience silos of information.
LIFE AFTER CO-OP
Life after co-op has been truly no different than life during co-op. Versature treats every member of the company with the same level of respect, appreciation, and value—whether they're co-op, contract, or fulltime.
The most significant change I have seen since I joined last May is growth. This year's IDT acquisition has to lead to rapid expansion and increased opportunities. Each new face is met with a sincere welcome and genuine excitement for what lies ahead.
We're hiring! If you're interested in joining our team, check out our open positions on our Careers page!
READY TO UPGRADE YOUR BUSINESS PHONE SYSTEM? REQUEST A DEMO TODAY AND GET STARTED!
[gravityform id="65" title="false" description="false" align="middle"]