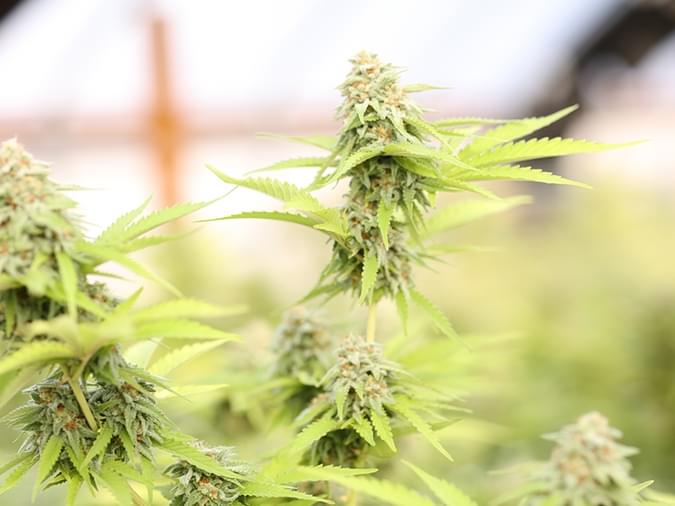 Canadian Cannabis Industry: What You Need to Know to Grow
With growing consumer demand and heavy regulations, Canadian cannabis companies need a maintenance-free service with dedicated support who will take care of the phone solution so they can focus on creating great products.
We're only 4 months into Canada's legalization of cannabis and it has already become one of the most exciting growth industries to watch. With increasing consumer demand, companies within the industry have quickly adopted an array of technologies and cloud-based business tools to improve efficiencies and gain insight into trends.
While your business phone system may seem like an afterthought to product development, having a reliable communications solution is a necessity for any business. With the boom of demand from consumers and the need to stay ahead of the competition, you don't have time to fool around with tricky cabling or experience constant call disruptions. You need a maintenance-free service with dedicated support who will take care of your phone solution so you can focus on what you do best - creating great products. Versature powers 44% of the Canadian cannabis industry and we've quickly become experts in all things cannabis communications. Here's what you need to know to grow your business and how a top-notch phone solution can help!
BUILD A DYNAMITE CUSTOMER SERVICE TEAM
Of course, offering a great product is important, but with hundreds of strand varieties being sold across the country you'll need to differentiate your business in other ways like quick shipping, a unique user experience, and excellent customer service. Everybody has experienced the pain of calling a business and spending more time on hold than actually speaking to the person you needed to connect with. Make sure you arm your business with enough resources to be able to answer every call and have a high quality phone system to ensure there's no disruptions. As your customer base grows, continually look at your call data to see your team's average answer speed, missed calls, average wait time in the queue and abandoned call numbers. Even consider adding a leaderboard to showcase these statistics in real time.
COMPLIANCE IS KEY
The cannabis industry is under extreme pressure, not just from growing demand but from the heavy regulations that support the Canadian cannabis act. Whether you're a medical clinic or licensed producer working with distributors, all regulated parties need to have their information stored and secured in Canada. Therefore, working with a Canadian-based phone provider is key. You'll also need a phone solution that can protect the sensitive information of your clients. Phone call after phone call your business is stock piling credit card information and personal data. Choose a phone solution that offers a call redaction feature so you can still record and store important calls without jeopardizing your customers' information.
USE LEADING INDICATORS TO FORECAST TRENDS
With heavy competition in the industry and thousands of potential uses for cannabis products, it is important for cannabis businesses to keep on top of trends and innovate to stay ahead of the game. Every piece of data that your business generates from website performance to call data can be leveraged to better understand your customer's needs. This wealth of information will enable your company to be proactive in innovation and be the first to bring new products to market, positioning your business as an industry leader.
GOOD PRODUCT AND A GREAT TEAM? YOUR BUSINESS IS GOING TO GROW… FAST
Within a mere 4 months, the cannabis industry has already experienced exponential growth. While cannabis becomes a more mainstream consumer product, your customer base is going to expand rapidly. Therefore, you need to equip yourself with a phone solution that can scale as fast as you do. The plug & play functionality of a Versature phone system coupled with a dedicated onboarding specialist that will work to get your phones delivered to your location as soon as new employees are starting will enable your new members to hit the ground running.
Versature is the phone provider of choice for businesses within the Canadian cannabis industry. Explore Versature's solutions today.