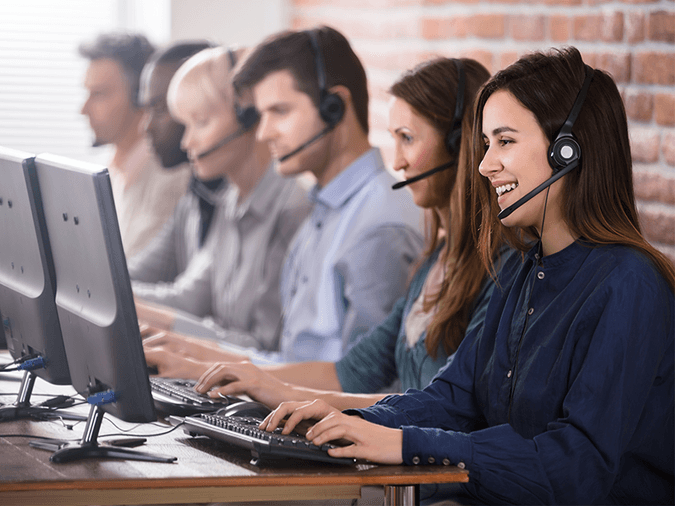 Call Centre Best Practices: Cannabis Industry
We pulled the call data from some of our highest-performing licensed producer clients who have set themselves exponentially above others in the industry through client engagement and retention
When Licensed Producers (LPs) think about their business phone service, they don't always think about the value that call data can provide their organization. In fact, call data can be leveraged to predict industry changes, improve business operations, increase efficiency, develop meaningful relationships with customers, and help managers gain insight into trends by correlating them with key business activities. To put this into perspective, we pulled the call data from some of our highest-performing licensed producer clients who have set themselves exponentially above others in the industry through client engagement and retention. As pioneers in the industry, these statistics serve as a benchmark to assess engagement.
8 CALLS PER DAY FOR EVERY 1000 PATIENTS
The average Canadian LP care centre representative takes approximately 8 calls per day for every 1000 customers. Of course, care centre volume can fluctuate rapidly depending on specific business conditions including product announcements, news and media coverage, and holidays.
1 CALL CENTRE REP FOR EVERY 700 PATIENTS
While some care centres use a ratio of up to 1200:1 of customers to care centre representatives, the Canadian Cannabis industry chooses to provide the highest quality of customer care by averaging 700 customers per trained representatives. This means more time spent with clients and high customer satisfaction rates.
2 MINUTES 30 SECONDS AVERAGE CALL LENGTH
Canadian LPs pride themselves on providing a high level of customer care, but measuring Average Handle Time (AHT) is not the only metric to consider. Use AHT for understanding cost drivers and to show the correlation between business events and triggers, and consider using more modern metrics such as Net Promoter Score (NPS) or Customer Churn % to measure satisfaction.
20 SECOND AVERAGE ANSWER TIME
Average Wait Time (AWT) or Average Speed of Answer (ASA) are critical metrics for any care centre and an excellent gauge to see how quickly your customers are being connected with. LPs are leading the way with a 20 second AWT compared to 90 seconds or more for call centres in other industries.
MOST COMMON QUESTIONS
As the experts on your service, your clients will have questions. Ensure your team has the answers. LPs manage a wide variety of questions from their customers on a daily basis. When planning and training your care centre workforce, ensure your team is prepared to answer the following scenarios:
Can you confirm my registration?
How do I use this or other products?
What strain should I be using?
Does my product expire?
When should I carry my client registration card?
What are the travel restrictions for my destination?
Versature has been an early supporter of the cannabis industry, having partnered with young organizations who quickly grew to dominate the market and now serve as industry leaders. Our low start-up costs and maintenance free service allow cannabis companies to focus their hard- earned investment dollars on doing what they do best, creating great products. Versature has the most reliable business phone service and serves over 44% of the Canadian cannabis industry. We understand the business and can provide each company with a unique phone solution with sophisticated features and functionality.
For more information on call statistics and best practices for organizations operating within the cannabis industry, download our What You need to Know to Grow guide: