Best Canadian Business VoIP
Struggling with high fees, low-quality service, and unhelpful support? Your business deserves better! Fill out the form to get started with net2phone Canada today!
Intro Paragraph
A keyword-rich paragraph. Something that includes our high quality service, bilingual support, and innovation.
$29.99 /user/month
Business Lite
For six or more users
Unlimited Calling to Canada, the US, and 40+ other countries

Web Phone and Mobile app

Conference Pod up to 5 participants

Complimentary phone rental (On 3 and 5 year contracts)

and more!
$39.99 /user/month
Business Select
For six or more users
Everything in Business Lite, plus:

Huddle Video Conferencing

SaaS Integrations

2,000 Toll Free Minutes

Complimentary phone rental (On 3 and 5 year contracts)

and more!
$49.99 /user/month
Business Premier
For six or more users
Everything in Business Select, plus:

Premium complimentary phone rental (On 3 and 5 year contracts)

5,000 Toll Free Minutes

and more!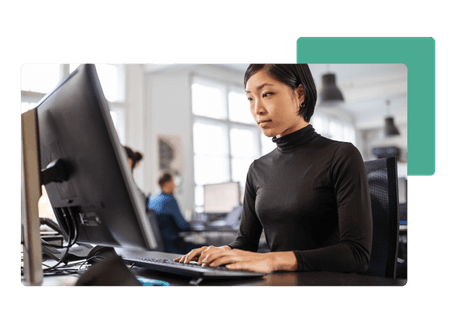 Highlight Canada
A keyword-rich paragraph that emphasizes the Canadian aspect of the business. Support, data centers, head office in Ottawa.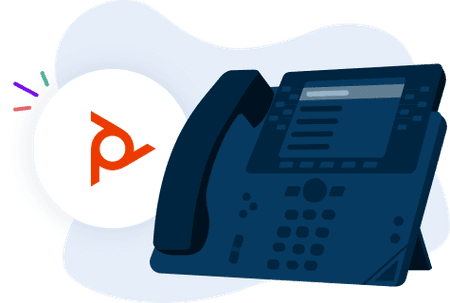 Included Polycom Phones
net2phone Canada partners with Poly to deliver the most powerful combination of business phone service and hardware. Receive free Polycom VVX250 desk phone rentals when you sign up with net2phone Canada.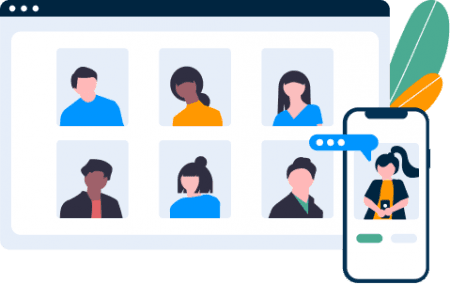 Huddle Video Conferencing
Host virtual face-to-face meetings with partners, colleagues, and clients from across the Globe with Huddle Video Conferencing. Huddle enables net2phone Canada users to securely video conference through their browsers or mobile devices with up to 50 participants.
Browser-Based Calling
Call, chat and collaborate through net2phone Canada's online client portal. Keep your users connected any time, anywhere and on any device through our softphone functionality, SONAR Phone.
Conference Pod
Enhance team-wide collaboration with net2phone Canada's advanced audio conferencing features. Create meeting rooms, schedule conferences and create on-demand meetings online quickly and easily. No plugins, no downloads or training required.
Insights
Incorporate call data into your business workflows. Net2phone Canada's analytics tool, Insights, is the hub of your business call analytics that organizes complex data and metrics to improve decision-making, team performance, and operational efficiency.
Microsoft Teams Integration
Leverage net2phone Canada's business phone service from within your Microsoft Teams mobile, desktop, and web applications. The integration unites Microsoft's premier collaboration tool with net2phone Canada's advanced suite of features to provide your organization with the best combination of collaboration services.
Speak to a product expert today
There are many reasons businesses choose net2phone Canada's unified communications solutions.
Transform your organization's calling experience with net2phone Canada's uniquely reliable unified business communications technology and service.
Canadian-based technical support
Our bilingual technical support team is available to assist clients when they need it most.
Remote Working Functionality
Access your business phone number and system through your browser, mobile device, or desk phone.
Unify Your Business Tools
10+ Integrations with popular SaaS and CRM Platforms & an open API.
Intuitive Client Portal
Call, chat, track, and easily update features through our online administrator and user portals.
Data Analytics Tools
View call reports, store audio records, leverage performance wallboards and more.
One-on-One Onboarding & Customer Success
Backed by experts, receive personalized support to achieve your business communication goals.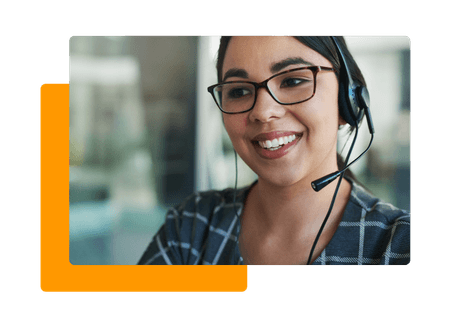 About net
2

phone Canada

Formerly known as Versature. Include information about our 1-1-1 program.
Book a Demo
Book a demo today